The Association of Welding Products Manufacturers (AWPM) was established in the year 2005 with the initiatives of some of the leading welding products manufacturers. AWPM was registered on 8th February 2005 with the Registrar, Greater Bombay Region, Maharashtra Government with clear aims and objectives.
AWPM is the national level association of welding products manufacturers and encourages welding products manufacturers to become members in order to facilitate the growth of entire Indian welding industry.
Aims & Objectives
To study the market for welding products and services in India from time to time and assist the Government in formulating proper mutually helpful policies in regard to such products.
To engage Research and Knowledge Sharing Institutions / Educational Institutions / Universities in pursuing research / new development relating to welding processes, products and services.
To sponsor deserving Welding Technologists for higher education / specialization in welding technology with scholarships / financial supports.
To continually work towards improvements of Indian Standards for welding on the lines AWS / DNI, etc.
To closely work with Raw Material manufacturers / suppliers (Steel, Rutile, Chemicals, etc.) for the development, quality and supply related issues.
To interact with the various Government agencies and various Chamber of Commerce and Industries, Export Promotion Councils and other Revenue Agencies for growth oriented approaches / policies towards the welding industry.
To work for the common interest of the welding products manufacturers in India by promoting ethical Trade practices and combating the menace of spurious / imitation goods and for the doing of such other lawful things as are incidental or conducive to the attainment of above objectives.
To obtain details of supplies of major raw materials from respective members and obtain details of the sales and make them available to the Government and interested people, if asked for.
To obtain details of the sales made by the members of the Associations having similar aims and objectives.
To co-operate with Institutions and Associations having similar aims and objectives.
To support and promote the activities for the safety and health of the welders and people working in welding and fabrication area of industry.
To engage in any other lawful activity which may be conducive to the promotion of any or all the objectives of the Society mentioned above on no profit motive.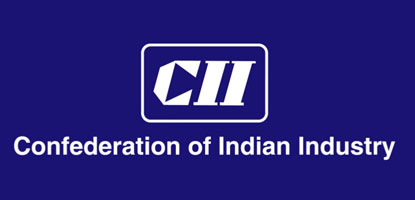 Affiliations
Association of Welding Products Manufacturers (AWPM) is the member of Council of Associations of CII called as CII-ASCON since 2015-16 and participates in most of activities including conferences, workshops and exhibitions / expos, etc.
AWPM also cooperates with professional bodies of welding fraternity in India, such as Indian Institute of Welding (IIW) and Indian Welding Society (IWS) and participates & supports various activities planned by them.

AWPM is the Knowledge Partner to "WELDFAB TECH TIMES" Magazine dedicated for Welding, Fabrication and related segments.