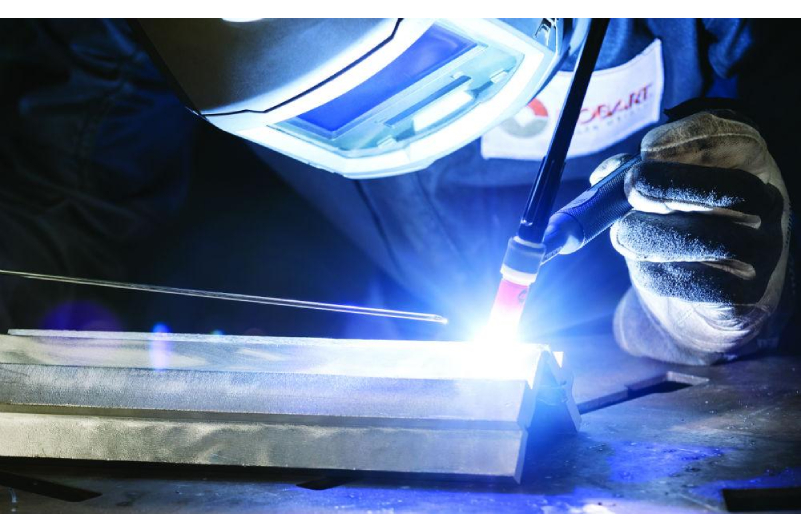 Considering excellent strength to weight ratio, machinability and adequate corrosion resistance provided by aluminum alloy, it became popular in industry as a good substitute of steel.
Due to extensive usage of various grades of aluminum, fabrication and development demand also increased, but it also carries some challenges related to safety during its welding.
Colour of aluminum doesn't change even when it is heated up to its melting point, which makes it difficult to predict about temperature difference of various zones near weld. Any unintentional touch at those imperceptible heated area of work piece can cause serious burns.
Apart from that welding fumes and UV radiation produced during welding of aluminum is more severe and hazardous. Electric shock and noise related health issue can also cause short as well as long term affect to a welder/welding operator's health.
An awareness of the welding safety is required along with good engineering practices. This paper consists of Major challenges and health issues, which may arise during aluminum welding and measure to reduce its hazardous effect.
This article is shared by Ayush Verma, Raj Vora, Deepak Adakmol, Prashant Nikalje, Ramesh Gondha and A D Mokashi - Larsen & Toubro Defence, Talegaon