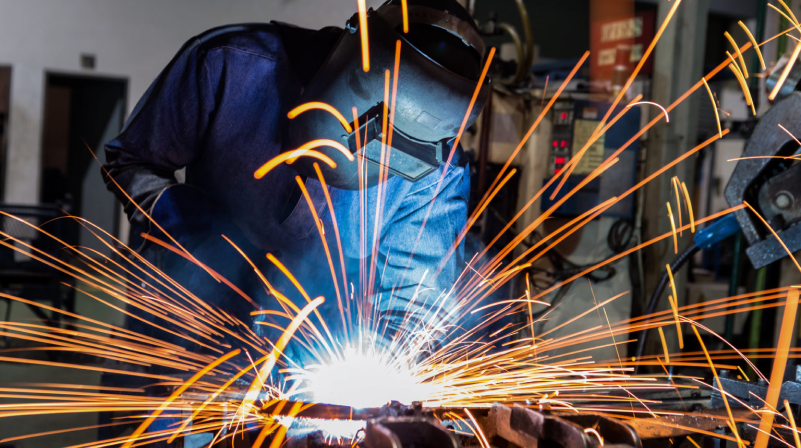 Propylene is a type of thermoplastic polymer resin and a superior quality polymer material that originates from olefins. These reactors will play a crucial role in the propylene oxide production plant based on the Evonik-Uhde HPPO technology.
The manufacturing of these large tubular reactors involved duplex stainless steel tubes, weld-overlays with stringent chemistry and welding controls on tube sheets. Duplex stainless steel offers excellent resistant to corrosion along with very high mechanical strength and provides more uptime than carbon steel or conventional stainless steel.
The mechanical strength of duplex stainless steel allows for lighter fabrication and greater design flexibility. Use of relatively lower Ni percentage in the filler metal (strip electrode) considering the solidification pattern in electro slag strip cladding is different as compared to the other arc welding processes (SMAW, GTAW, SAW) which are generally used for joining application.
The higher Ni content in the weld is only recommended for joining (SMAW & SAW) to improve toughness as well as to maintain the phase balance, due to duplex steels initially solidifies as completely ferritic structure. They then undergo a phase transformation in which primary and secondary austenite grows at the ferrite's grain boundaries.
This article is shared by Mr. Kamal Shah and Mahesh Deshmukh from Application Technology Centre - Voestalpine Bohler Welding India Pvt. Ltd.